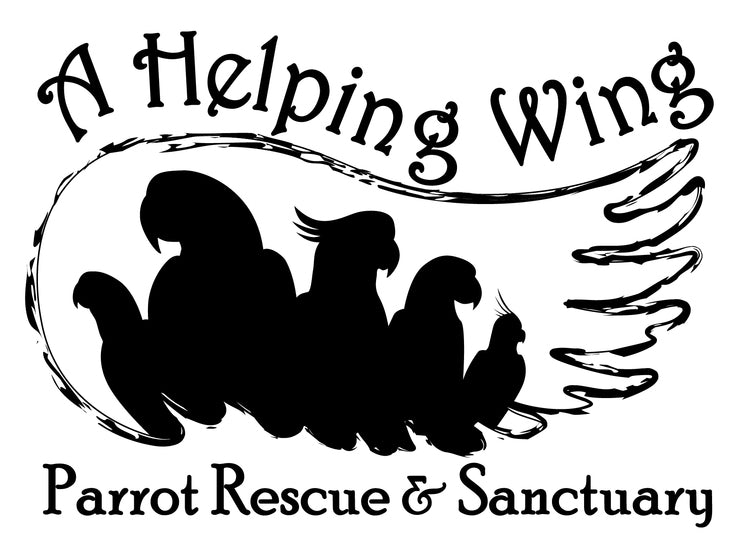 A Helping Wing Parrot Rescue
Regular price $38.00 Sale
We  are a 501(c) 3 registered non-profit parrot rescue located in Warren County, New Jersey.
Our goal  is to find the best possible home for every bird in need.   If you can  offer a parrot a safe and loving environment, good nutrition, and a  family to call its flock - then we would like to hear from you.
We work with all types of birds - from small to large.  Our rescue residents at any time can include macaws, cockatoos, amazons, conures, cockatiels, parakeets and finches.
Your patience and compassion may be required depending on each circumstance, but every bird is truly worthwhile and special!
A Helping Wing has selected Chunky Chop, Sprouts and Blueberry Treats for their wish list.  The small box will contain one quart of Chunky Chop, one package of Sprouts and one package of Blueberry Treats.  The Large box will include a 3 quart bag of Chunky Chop, the Easy Pour Sprout container and three packages of Blueberry Treats.  Rescue Boxes will ONLY be shipped to the designated rescue so please change the shipping address to:
A Helping Wing Parrot Rescue
PO Box 259
Blairstown  NJ 07825