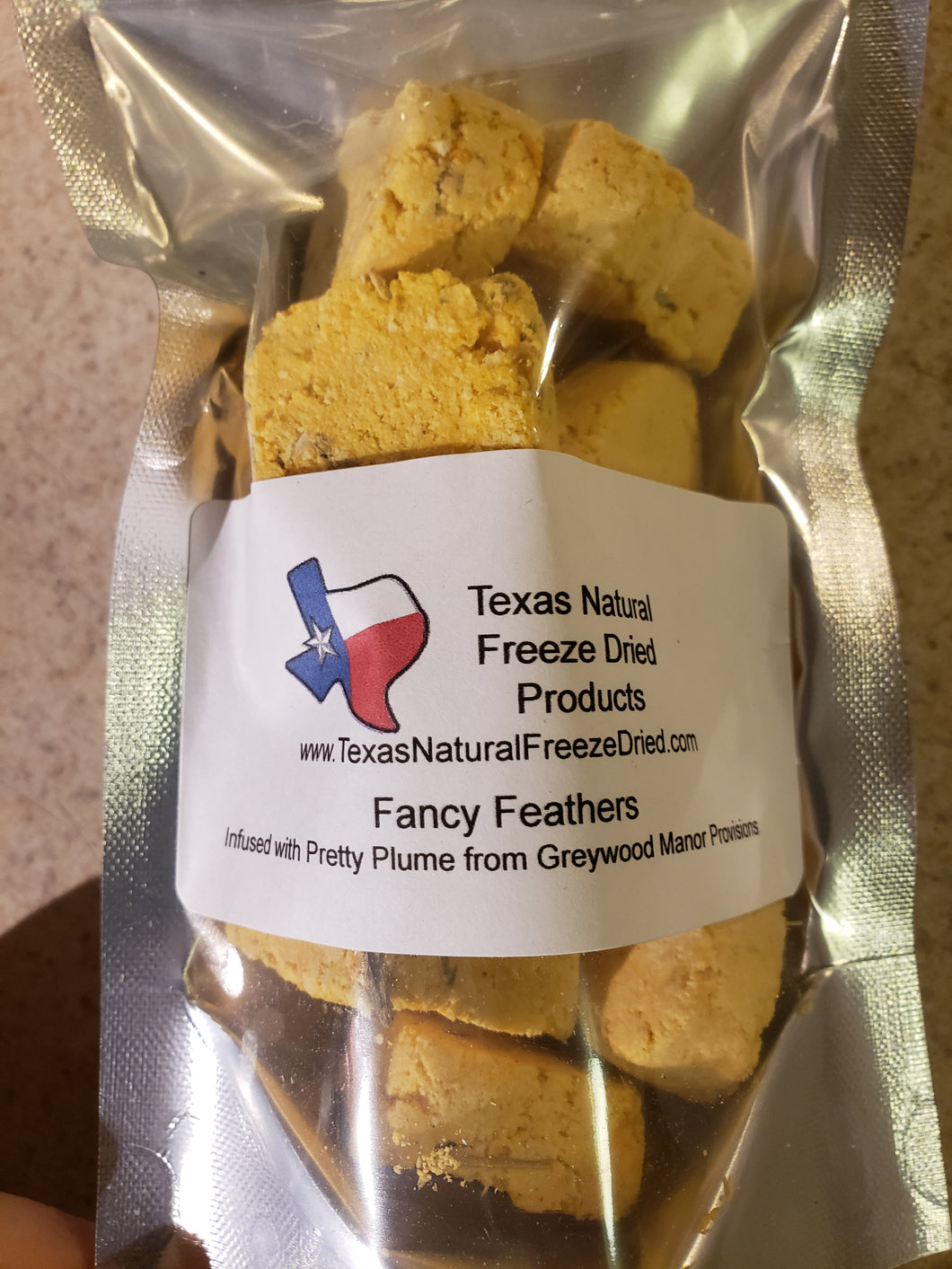 Fancy Feathers Treats ™
Available now in limited quantities..Fancy Feathers tea infused treats. Avian tea is a healthy part of a bird's diverse, healthy diet. Greywood Manor Provisions provides a high quality tea blend. We have infused our Fancy Feathers Treats with Greywood Manor's Pretty Plume tea. This tea was developed with your bird's skin and feathers in mind. If you have a bird that is reluctant to try tea, these treats are perfect for you! These are a little larger than most of our other treats but they can be broken up.  10 treats per package.
Ingredients: sweet potato, coconut flour, milk thistle, shredded unsweetened coconut, calendula, dandelion root, lemon grass, dandelion leaf, chamomile, lavender, cucumber and water.