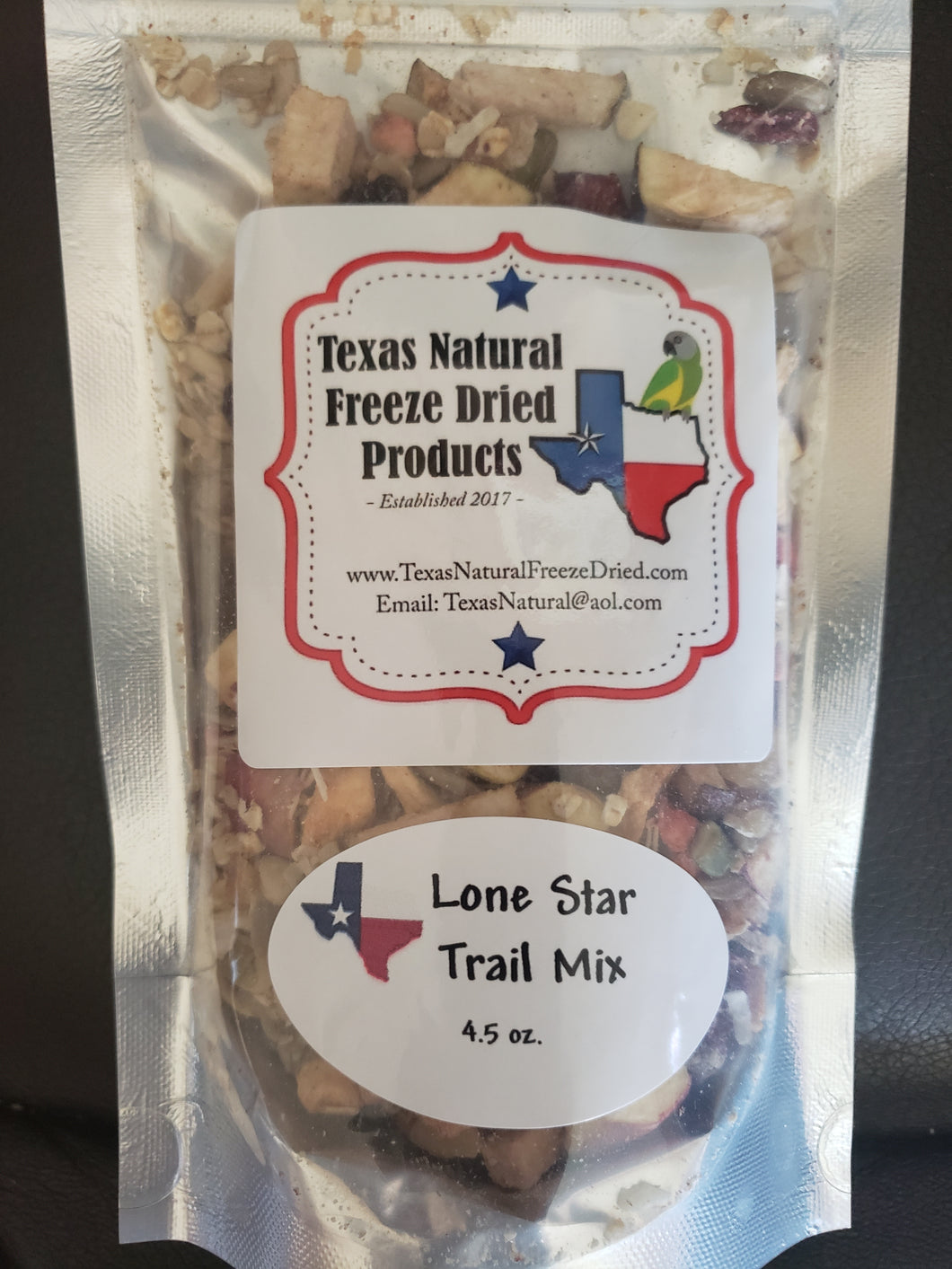 Lone Star Trail Mix™
This mix is perfect as a topper to entice your bird or as a snack or treat.  A healthy blend of nuts, seeds and fruit that your feathered companion is sure to enjoy.  Serve dry right from the package.  So easy and so convenient.  Freeze dried for longer shelf life and less waste.

Includes:  oats, almonds, walnuts, pepitas, unsweetened coconut, sunflower seeds, sesame seeds, cranberry, papaya, raisins and apples.
4.5 oz